The One About Missed Dreams
Tuesday, July 31, 2012
Halfway through the first week of the Olympics and I am loving it. There is something almost spiritual about watching someone else achieve something so great. I am not ashamed to admit that I sometimes shed tears during this beloved games. My tears, however, are not the only ones that fall.
During the women's gymnastics team qualifier and all-around competition finals the world watched as Jordyn Wieber's Olympic dreams came crumbling down around her. Unfortunately, this is part of the games. Not everyone can win. I was extremely disappointed though that they would not allow her to leave the arena. Immediately upon learning the results she dissolved in tears, and let's be honest, who wouldn't? I simply wish that they had allowed her to have her moment of grief in peace and private. Wieber did not need to have the whole world watch this moment. To make matters worse they interviewed her! Who wants to talk about it seconds after it happens? I was upset for her :( I wish they had let her leave the arena and return to the village.
Jordyn Wieber was the model of class and composure during her interview. She graciously applauded her teammates and proved that she is a champion both in and out of the gym. Kudos to you, Jordyn!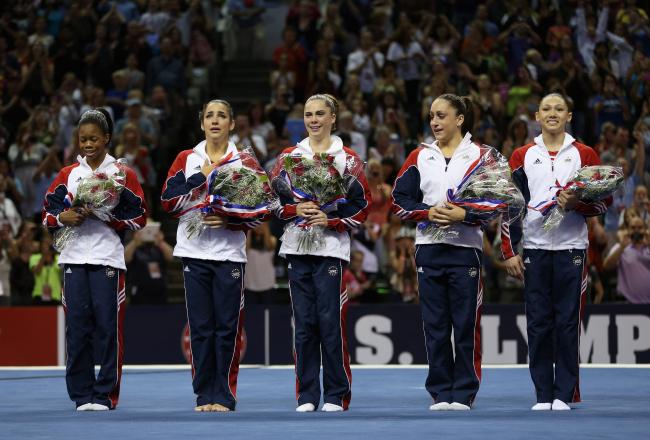 Team USA